Top 5 Benefits Of Exterior Remodeling For Your St. Charles Home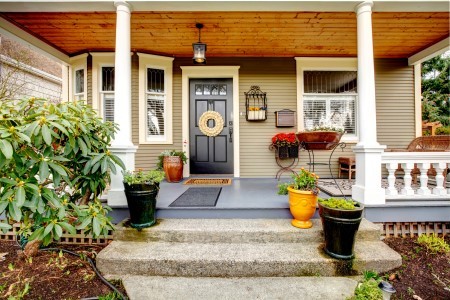 When most people think about remodeling their home, the first thought may not be hiring a reputable St. Charles roofing contractor. Of course, at Auchly Roofing, we've proven our reputation for skilled work far surpasses just roofing projects.
And when homeowners think about the type of renovation project they want to do to improve their home, interior work is usually the first thing they think of. But what about exterior remodeling? Renovating the outside of your home can be just as beneficial as remodeling a kitchen or bathroom.
Improving Your Home From The Outside
There are plenty of options to focus on for exterior improvements and remodeling, like gutters and replacement windows. If you want to fix up your dream home, make sure you including plans for the exterior, and enjoy benefits like:
Curb Appeal - It's no secret or surprise that improving aspects of your home's exterior will enhance the appearance. Having a home that looks stunning and provides you with pride of ownership is definitely a bonus.
Property Value - Savvy property owners know the money they put into home improvements will offer great rewards. Quality exterior renovation work is a wise financial investment, as long as skilled industry professionals perform the work.
Lingering Repairs - It's common to have a list of minor repairs that you've been putting off. The problems are those seemingly minor issues that will eventually develop into significant issues, so address them while you're updating and upgrading your home's exterior.
Energy-Efficiency - It's time to get serious about making your home a greener household. There are plenty of features that can be modernized to add to your home's energy efficiency, lowering your utility costs and moving towards a more eco-friendly home.
Safety & Security - Peace of mind that your home is a safe haven is one of the best rewards of professional home improvements. Better doors, windows, and locks are always a good idea; no matter how serene your neighborhood is, it's better to err on the side of caution.
Contact Auchly Roofing today, and find out all we have to offer you as a preferred St. Charles roofing contractor and exterior remodeling specialist.

---
Need a Roofing Professional?
Contact Auchly Roofing Today