Welcome To Auchly Roofing: Warrenton Roofing Contractor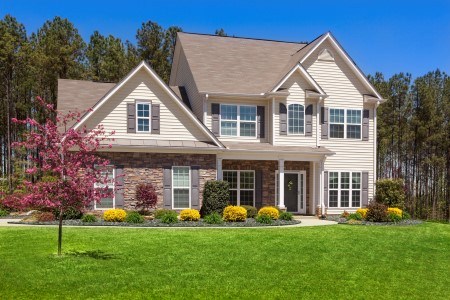 Auchly Roofing also specializes in providing residential and commercial roof repairs, exterior siding installation, installing gutter systems and providing reliable roofing inspections to property owners throughout the Warrenton area. Whatever your roofing needs are, you can count on Auchly Roofing, your reliable Warrenton roofing contractor, for top quality service and durable, long lasting roofing solutions.
As a reliable Warrenton roofer, our St. Charles Roofing Company strives to provide top quality customer service. Our team of professional roofing contractors communicate closely with our customers throughout the entire roofing process, ensuring the entire operation is completed smoothly and according to the determined schedule and budget. Whether it's a complete roof replacement or simple roof repairs, you can rely on Auchly Roofing, your expert Warrenton roofer, to get the job done right.
Auchly Roofing - Warrenton Roofing Contractor
Auchly Roofing was founded in 1985 by its Owner, Nick Auchly, on the principals of quality workmanship and customer satisfaction. Nick has since been joined by his two sons, Brent and Tony, in continuing the traditional that Auchly Roofing has been built upon. Auchly Roofing is not just another Warrenton Roofing company who acts like a sales company and will get you to sign on the dotted line, then subcontract the work to another Warrenton company. We will be with you every step of the way throughout the completion of your project. All of our employees work directly for Auchly Roofing every day of the week. This is what enables us to guarantee Warrenton homeowners that they are receiving the highest level of craftsmanship on their roof.
Warrenton Roof Ventilation
At times when energy costs are high, many families may be seeking a way to reduce their energy bill. Many Warrenton homeowners may be unaware that improper attic ventilation can increases in their monthly energy bill. During Warrenton warm summer days attics can reach over one hundred and thirty degrees. The reason an attic can get this hot is the heat has no way to escape due to improper ventilation. With these scorching temperatures in the attic can cause roofing materials to deteriorate. Eventually this will turn into leaks and loose shingles.
Our Warrenton roof inspectors can assess that your attics is properly ventilated or is not. Our goals is to implement a proper ventilation system that will preserver your roof, protect your home and lower your energy bills.
New Roofs
Metal Roof Replacement
Asphalt Roof Replacement
Re-Roofing
Roof Replacement
Roof Repair
Roof Inspection
Tile Roofing
Residential Roofing
Commercial Roofing
Shingle Replacement
Storm Damage Roof Repair
Hail Damage To Your Warrenton Roof
Hail damage can ruin your roof and cause many problems for your home, even if it doesn't "look" like your roof has suffered any damages after a storm. It is important to have a professionally trained Warrenton roofer inspect your roof for hail damage to ensure nothing is wrong. This is especially important for homeowners who have roofs constructed out of asphalt shingles! Hail can causes the granules of asphalt shingles to loosen, which greatly damages the integrity and protection of the roof, making it susceptible to water leaks.
Warrenton hail damage repair can be a complex and technical process. Luckily, Auchly Roofing has some of the most highly trained Warrenton roofing contractors in the area who can help restore your home or business with little down time. We use state of the art equipment and top quality roofing materials which allow us efficiently repair any Warrenton hail damage your roof may have experienced. Quick response and proper restoration will greatly reduce the possibility of other damages, like mold or mildew caused from leaks, so be sure to call Auchly Roofing any time you suspect your roof may have suffered from Warrenton hail damage.
Services We Offer In Warrenton, Missouri

---
Need a Roofing Professional?
Contact Auchly Roofing Today