St. Charles Roofing Contractor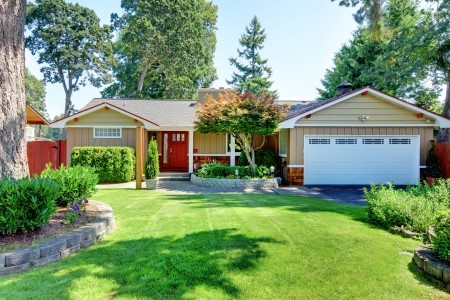 Whether if you need a new roof, roof replacement or you are simply looking for a reliable St. Charles roofing contractor to complete to do a roof inspection or repairs, Auchly Roofing is the St. Charles roofing contractor you can count on. Auchly Roofing is a family owned roofing company that has been providing quality residential and commercial Roofing Services in St. Charles County since 1985. Our mission is to establish long lasting relationships with our clients, providing quality, top grade roofing materials and services that will protect their home or office. Our goal is to exceed any expectations our clients have.
Auchly Roofing - St. Charles Roofing Contractor
Auchly Roofing was founded in 1985 by its Owner, Nick Auchly, on the principals of quality workmanship and customer satisfaction. Nick has since been joined by his two sons, Brent and Tony, in continuing the traditional that Auchly Roofing has been built upon. Auchly Roofing is not just another St. Charles Roofing company who acts like a sales company and will get you to sign on the dotted line, then subcontract the work to another St. Charles company. We will be with you every step of the way throughout the completion of your project. All of our employees work directly for Auchly Roofing every day of the week. This is what enables us to guarantee St. Charles homeowners that they are receiving the highest level of craftsmanship on their roof.
St. Charles Exterior Remodeling
Your St. Charles home has an ever-expanding options of opportunities for improvement. At Auchly Roofing, our St. Charles exterior remodeling contractors will give you a wide array of possibilities for maintenance, improvement, and enjoyment. Whether your roofing and siding needs to be repaired, or you want a new look with window replacement, you can count on our experienced St. Charles exterior remodeling contractors to provide quality work at a reasonable price. Our team of remodeling experts will complete every project on time, efficiently, with quality craftsmanship and keep you on budget.
New Roofs
Metal Roof Replacement
Asphalt Roof Replacement
Re-Roofing
Roof Replacement
Roof Repair
Roof Inspection
Tile Roofing
Residential Roofing
Commercial Roofing
Shingle Replacement
Storm Damage Roof Repair
Roof Repair In St. Charles
Sometimes shingles need to be replaced due to roof rot, or due to the fact that they have broken and become damaged. If they need to be replaced you can take the broken shingle down to the local St. Charles home repair store and check to see if they have matching shingles. Order a few extra shingles because sometimes a small roof repair will take more than you realize.
Once you have the new roofing materials you can go ahead and also purchase putty or nails to help keep put the roof down. Replace the roof tile by removing the old roof tiles and putting the new ones in the same spot. This will let you make sure that they fit. Then attach the shingles to the roof by either nailing them down or using putty and letting them dry.
Doing your own roofing job is not difficult, but it can be time consuming making sure that you get it done right. Also many homeowners get hurt trying to do the job themselves. This is because they have the lack of training, and also they do not have they proper tools and equipment. If you decided to do the job yourself it is wise to hire a St. Charles roofing contractor to inspect your work.
Services We Offer In St. Charles, Missouri

---
Need a Roofing Professional?
Contact Auchly Roofing Today