Gutters In St. Charles County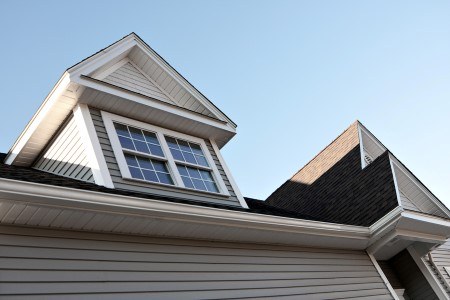 A number one priority, if you want to have a house that is in good working order, is proper water control from the roof. Rainwater is a natural element that can wreak havoc on a house if it's not controlled by properly installed and maintained rain gutters. There are many misconceptions about gutters and as a result there are many mistakes homeowners are making. In some cases these mistakes are causing damage rather than preventing it.
Rain gutters are so important because the soil around the house is stabilized, foundation problems can be avoided, prevents erosion to landscaping and turf, water damage and deterioration is prevented.
Auchly Roofing is a St. Charles County professional gutter contractor that can install or repair gutters you have. Call us today for your free quote on gutter installation or repair.
Our St. Charles County Siding Services
Gutter Installation
Gutter Repair
Gutter Guard
Gutter Covers
Rain Gutter
Seamless Gutters
Leaf Guard Gutters
Residential Gutters
Commercial Gutters
Seamless Rain Gutters
Gutter Downspouts
Gutter Hangers
Why St. Charles County Should Hire Us For Their Gutters
Aucly Roofing will always get your gutter job done correctly and as quoted. Our St. Charles County gutter contractors have a reputation of providing our clients with quality and personalized service. We are here to provide superior gutter and exterior home remodeling services you anytime you need us. Our top goal is to exceed your expectations by offering top notch service and quality products.

---
Need a Roofing Professional?
Contact Auchly Roofing Today