Are You Looking For A St. Peters Roofing Contractor Today?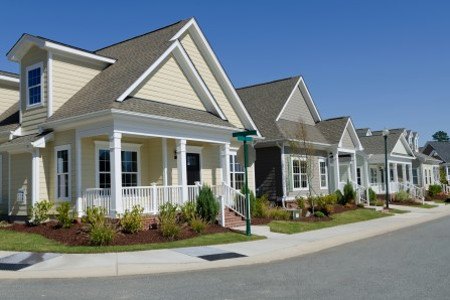 Whether if you need a new roof, roof replacement or you are simply looking for a reliable St. Peters roofing contractor to complete to do a roof inspection or repairs, Auchly Roofing is the St. Peters roofing contractor you can count on. Our St Charles County Roofing Company is a family owned company that has been providing quality residential and commercial roofing services in St. Peters since 1985. Our mission is to establish long lasting relationships with our clients, providing quality, top grade roofing materials and services that will protect their home or office. Our goal is to exceed any expectations our clients have.
Auchly Roofing - St. Peters Roofing Contractor
Auchly Roofing was founded in 1985 by its Owner, Nick Auchly, on the principals of quality workmanship and customer satisfaction. Nick has since been joined by his two sons, Brent and Tony, in continuing the traditional that Auchly Roofing has been built upon. Auchly Roofing is not just another St. Peters Roofing company who acts like a sales company and will get you to sign on the dotted line, then subcontract the work to another St. Peters company. We will be with you every step of the way throughout the completion of your project. All of our employees work directly for Auchly Roofing every day of the week. This is what enables us to guarantee St. Peters homeowners that they are receiving the highest level of craftsmanship on their roof.
St. Peters Roof Inspection
A good part of St. Peters home maintenance is having your roof inspected and maintained. This ensures the longevity of your roof and that it will protect your from the outdoor elements for many years. Our professional St. Peters roofing contractors are highly trained to find all of the issues associated with repairing your Missouri roof. This prevents covering up any problems, or leading to any unexpected charges. At Auchly Roofing we will only repair what needs to be repaired. Rest assured that we will never talk you into a roof replacement, when a simple repair will do. We are your trusted St. Peters roof inspecting contractor.
New Roofs
Metal Roof Replacement
Asphalt Roof Replacement
Re-Roofing
Roof Replacement
Roof Repair
Roof Inspection
Tile Roofing
Residential Roofing
Commercial Roofing
Shingle Replacement
Storm Damage Roof Repair
Metal Roof In St. Peters
The roof of your St. Peters home has the potential to add to the beauty and value of your house as well as provide superior protection from the elements. If you are looking into home improvement projects for the exterior of your home, consider investing in quality St. Peters metal roofing. Steel and metal roofing is an excellent choice for St. Peters homeowners and businesses looking to increase the value of their property while also ensuring structural security.
St. Peters metal roofs are known for their durability and sleek style. St. Peters metal roofs come in a variety of colors and textures nowadays, too. Certain roofing manufacturers have metal roofing products that can imitate the look and feel of shingles or cedar shakes while still providing the superior durability and strength of metal roofing. This allows homeowners to truly customize the look of their homes while still getting the quality protection offered by professionally installed St. Peters metal roofs.
Whether you need a new roof or roofing repairs, the St. Peters roofing contractors at Tuff Roof, LLC have the roofing materials and installation expertise to ensure your new metal roof provides you with long lasting quality results. Let us take care of your roofing installation and repair needs, and experience true quality from a professional St. Peters roofer that cares about your business.
Services We Offer In St. Peters, Missouri

---
Need a Roofing Professional?
Contact Auchly Roofing Today