Roof Repairs In St. Peters And How They Keep You From Replacements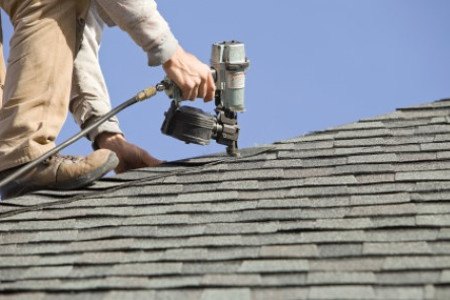 Besides the siding, that covers and protects the exterior of the home, the roof is one of the main exterior components that keeps the rest of the home safe. How do you keep the roof safe? You have annual checkups done as well as St. Peters roof repairs.
When a roof is professionally repaired, all those damages that once plagued your roof go away. Repairs can make your roof even longer lasting too. Most conventional roofs last about 15 years.
If you want to avoid replacement costs, consider calling in your local roofing company. In order to find one, you have to research your options because there are a lot in one given area. Some offer inexpensive roofing while others deal more in quality roofing.
If you're going to get St. Peters roof repairs done right, you'll need a roofer that has both experience and is insured. You don't want an unlicensed contractor on your home's roof. That's a liability waiting to happen.
There's many reasons why a roof would need to be repaired. Most of the time, roof damages are overlooked because we can't always see what's going on up that high. This is where a professional roofer is needed as they can take care of:
Poor maintenance
Weathering
Wind, rain, and hail damages
Improperly designed roofs
Damaged flashing
Brace issues
Many roofing companies offer emergency repairs because bad weather happens. If a storm has blown in and it is carrying heavy winds, hail, lightning, or torrential rain, it may affect your roof to the point where it needs immediate repairs.
Most roofers work with insurance companies in order to get the repairs made to a roof. There re a lot of insurance companies who carry exceptional storm damage policies. This will help pay for a portion of the repairs.
In recent years, replacement costs have gone up because more roofing systems have advanced. Take metal roofing systems for example. They are one of the longest lasting and durable systems available today.
Not all roofing systems are as durable as metal ones though. This is why it's important to have a roofer look at asphalt, cedar shake, and slate roofing materials. Once water gets into them, they become useless to have and will not function.
Call your choice roofing company today and avoid those costly replacements with a St. Peters roof repair. Only time will tell when something bad will happen to your roof. Taking care of the repairs now will prevent costly replacements from being needed.

---
Need a Roofing Professional?
Contact Auchly Roofing Today