6 Common Roofing Problems & How To Solve Them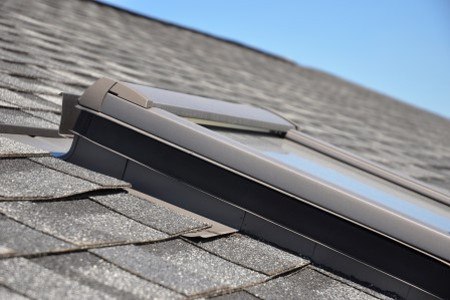 Have you noticed bumps on your roof, wet attic insulation, or broken shingles just along the roof edge? These are a few of the common roofing problems many St. Charles residents deal with.
If something doesn't look right with your roof, there's a definite reason for it. Trust us, your roof is trying to tell you something!
Even if you don't plan to do the roof repairs yourself, you'll want to know what's going on and how to solve the problem. Here are a few of the common roofing problems we often face in St. Charles County and how to solve them.
Wet Attic Insulation
If you have access to your attic space and have found wet insulation inside, then you can bet there's a roof leak going on somewhere.
The thing about roof leaks is that it's not easy to find the true starting point of the problem without the proper leak detection tools. It's important to find the area that needs to be repaired or you'll continue to have problems.
To solve this roof problem, you'll need a St. Charles roofing contractor to locate the leak and get it repaired for you.
Asphalt Shingles Broken Along the Roof's Edge
One of the most common signs of roof problems on an asphalt shingle roof is broken shingle edges that hang over the roof edge. If all the shingles look damaged, this is caused by a lack of gutters or broken gutters. Gutters protect your roof and siding from water damage, so you'll need to install new gutters and replace the broken shingles.
Weak Spots on the Roof
Not many people get up on their roof but if you're one who does and you've found a spot on the roof that gives a little as you walk around, that's an area you want to stay off of. Weak spots on the roof indicate that there's a structural weakness. The roof just may cave in if you continue to put the stress of your body weight on the weak spot.
Weak spots are caused by water damage, usually from a loose or missing flashing. Make sure the flashing around the chimney and other areas is still there and not loose. Also check for a good seal around all the objects projecting through the roof including the plumbing vent pipes, roof fans, or skylights.
Bulging or Buckling Shingles
If you have bulging or buckling shingles in one small area of the roof or there's a long, raised section that looks like a ridge, it's likely because of a bad installation. Most people think this is a problem with the plywood roof decking buckling but it's not.
Bulges can happen because the nails weren't nailed in properly, causing the roof shingles to release from the decking. We call this nail pops. You can either call the roofer who did the roofing installation for you or, if that's not an option, call us for roof repairs.
Roof Sagging
If your roof has started sagging, the weak spot we've mentioned above has gotten so bad that the roof is ready to cave in if too much snow accumulates during the winter in St. Charles. The leak that may have started small has been going on for long enough to compromise the integrity of the entire roof structure.
This is a serious roof problem that needs the immediate attention of a professional roofer. Roof cave-ins from the weight of snow on old roofs are not that uncommon in Missouri.
Ice Dam Damage
Ice dams are an extremely common problem in St. Charles. Ice dams scrape along the roof as the dam starts to melt and slide down. The effect is very much like a melting glacier that rips the landscape apart as it recedes and icebergs break off.
If you've just purchased a house and don't know if ice dams are a problem for your roof, look for ice dam damage along the lower half section of your roof.
Ice dams can cause extensive roof leaks all along your roof. The leaks can also cause damage to the walls of your house, gutters, porch ceilings, fascia, soffit, eaves, attic, and ceilings inside your home.
Roof Inspections
Regular roof inspections can help you prevent roof problems but they're also necessary to find out what to do about the existing roof problems you have. If you need a professional roof inspection in St. Charles, call Auchly Roofing. We've been in the roofing business since 1985, so we'll be able to tell you what needs to be done in terms of roof repairs or restoration.

---
Need a Roofing Professional?
Contact Auchly Roofing Today